Utsav Hanspal, MD
Sports Medicine Specialist in Glens Falls, NY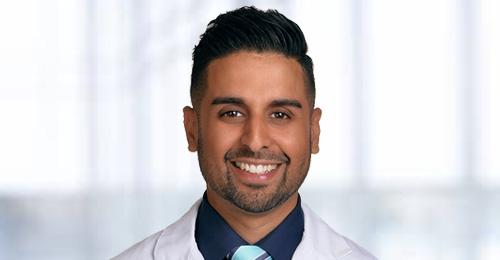 Dr. Hanspal is a fellowship-trained and board-certified Sports Medicine specialist with advanced training in minimally invasive ultrasound-guided interventions. He also has specialized training in Concussion management as well as optimizing bone health by diagnosing and treating osteoporosis to improve surgical outcomes after hip and spine surgery. He is developing a non-operative Sports Medicine Program inclusive of sports nutrition.
Specialties: Sports Medicine
Location:
14 Hudson Avenue
Glens Falls, NY 12801
His clinical interests include tendon disease, healing and pathology; concussion care; chronic disease and musculoskeletal health; regenerative medicine including Adiprep & Platelet-Rich Plasma (PRP), as well as diagnostic and interventional ultrasound. Dr. Hanspal offers a myriad of advanced but minimally-invasive ultrasound-guided procedures for multiple disorders of the joints, muscles and tendons. Dr. Hanspal also offers Cryoneurolysis.
His clinical interests and expertise have placed him as team physician for numerous sports programs. Dr. Hanspal served as assistant team physician at the Division I collegiate programs at Drexel and Temple universities while a fellow at Drexel University. More recently, he served as team physician for the AHL team Binghamton Devils; rugby team Binghamton Barbarians; semi-professional football team The Stallions as well as the ABA team Bulldogs. His academic interests include teaching and he has served as core faculty for Sports Medicine and Orthopedics for residency programs as well as clinical adjunct professor at Lake Erie College of Medicine. He has published numerous articles in medical journals as well as published chapters in sports trauma textbooks. He remains active with clinical research and has multiple ongoing projects. Dr. Hanspal is a member of the American Medical Society for Sports Medicine as well as American College of Sports Medicine in addition to being a Diplomate of the American Board of Family Medicine.