Matthew I Stein, MD
Orthopedic Surgeon and Sports Medicine Specialist in Saratoga, NY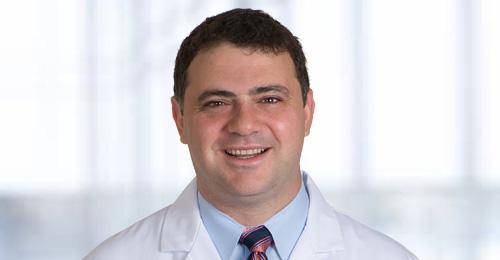 Matthew Stein, M.D. specializes in sports medicine and arthroscopy. Originally from Allentown, PA, he graduated from Haverford College with a B.S. in biology. After graduating from NYU School of Medicine, he completed an orthopedic surgery residency at the University of South Florida, and a sports medicine fellowship through the Rothman Institute and Jefferson University. At Jefferson, he trained with leaders in the field of shoulder, knee, and hip arthroscopy.
Specialties: Hip , Knee , Elbow , Sports Medicine , Shoulder
Locations:
Dr. Stein has a particular interest in the treatment of athletes at all levels. He has extensive experience working with recreational, high school, college, and professional athletes. He has served as assistant team physician for the Philadelphia Eagles, Philadelphia Flyers, and Philadelphia Phillies.
Dr. Stein's focus is on returning patients to their active lifestyles as quickly and as safely as possible. He recognizes the importance of remaining active throughout life, and through the use of the newest, minimally invasive and arthroscopic techniques, works towards ensuring a safe and quick recovery. His areas of expertise include:
Knee Ligament Reconstruction
Meniscus Surgery and Cartilage Restoration Procedures
Hip Arthroscopy for Femoracetabular Impingement and Labral Pathology
Distal Biceps Tears
Arthroscopic Treatment of Rotator Cuff Tears
Shoulder Stabilization
Dr. Stein is widely published, and his work has been presented at both national and international meetings on topics such as distal biceps tears, ACL reconstruction, and cartilage restoration procedures.
Outside of work, Dr. Stein enjoys spending time wife and three children.
Haverford College, B.S. in Biology

Medical School

NYU School of Medicine

Fellowship

Fellowship in Sports Medicine from the Rothman Institute and Jefferson University, Philadelphia, PA

Residency

University of South Florida, Orthopedic Surgery
American Board of Orthopedic Surgery, 2017
Saratoga Hospital, Saratoga, NY
Reviews: