William H Montgomery, MD
Orthopaedic Surgeon in Albany, Clifton Park, Latham and Malta, NY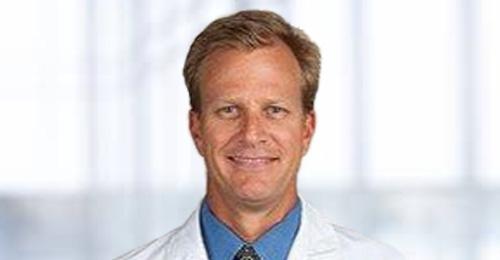 A Lieutenant Colonel in the US Army Reserve Medical Corps, Dr. Montgomery is board-certified in orthopaedic surgery and highly specialized in spinal disorders. He completed a coveted two year fellowship at the Cleveland Clinic and is one of the few spine surgeons dual trained by both neurosurgeons and orthopedic spine surgeons. He specializes in minimally invasive surgical techniques in the management of complex cervical, thoracic, and lumbar spine disorders.
Specialties: Spine and Back
Locations:
121 Everett Road
Albany, NY 12205

1768 Route 9
Clifton Park, NY 12065
Joining Northeast Orthopedics in August of 2008, Dr. William Montgomery specializes in surgical disorders of the spine. In July of 2008, Bill completed a coveted two-year subspecialized fellowship in spine surgery at the Cleveland Clinic where he was cross trained by both neurosurgeons and orthopedic spine surgeons. His training in both fellowship and residency was extensive in the surgical management of cervical, thoracic, lumbar, and sacral spine disorders. He learned and utilized state-of-the-art techniques including minimally invasive surgery and complex spine instrumentation. His fellowship also focused on the treatment of the aging spine including kyphoplasty, deformity correction, and management and reconstruction of pathologic spine conditions such as cancer and infection. His special interest lies with disorders of the cervical spine. Dr. Montgomery is Board Certified in Orthopaedic Surgery.
Bill grew up in Honolulu, Hawaii where he was an avid outdoorsman. He graduated from the University of Hawaii's John A. Burns School of Medicine in 2001 where he received the Merck Academic Achievement Award and was inducted into the Alpha Omega Alpha Medical Honor Society. He moved with his wife and four children to Seattle to attend the University of Washington Orthopedic Residency Program. While at the University of Washington, he received the Victor Frankel Research Award and the Most Outstanding Chief Resident Award. Bill completed this program in 2006.
Dr. Montgomery is also a Lieutenant Colonel in the US Army Reserve Medical Corps and has been deployed to Afghanistan, Iraq, and Kosovo. He has performed hundreds of life and limb saving surgeries. For his service, Bill has received numerous military honors including a Meritorious Service Medal,The Army Commendation Medal, and a personal letter of commendation from the Pentagon's Major General Formica.
Dr. Montgomery has authored several peer reviewed journal articles as well as book chapters. He has given more than 20 presentations to local primary care physicians, physical therapists, chiropractors, physician assistant students, and Albany citizens on minimally invasive spine surgery and new innovations in spine surgery. Bill also travels around the region teaching other actively practicing spine surgeons the most cutting edge minimally invasive techniques. He is a member of the North American Spine Society and is a Fellow of American Academy of Orthopedic Surgery.
Bill Montgomery has been married for 18 years and is the proud father of three daughters and one son. He greatly enjoys spending time with his wife and children, mountain biking, snowboarding, golfing, and participating in all water activities.
Medical School

John A. Burns School of Medicine, Hawaii

Fellowship

Two-year subspecialized fellowship in spine surgery at the Cleveland Clinic

Residency

University of Washington Orthopedic Residency Program
Executive Woods Ambulatory Surgery Center
St. Peter's Hospital
Albany Memorial Hospital
Reviews: