W James Smith, MD
Orthopaedic Surgeon in Albany, Clifton Park and Latham, NY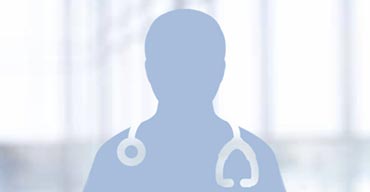 Dr. Smith is a board-certified physician with more than twenty years of clinical experience. He specializes in orthopaedic and hand surgery, including state-of-the-art endoscopic nerve decompression techniques and XIAFLEX injections for the nonsurgical treatment of Dupuytren's contracture.
Specialties: Hand and Wrist , Elbow , Shoulder
Locations:
121 Everett Road
Albany, NY 12205

1768 Route 9
Clifton Park, Saratoga, NY 12065

711 Troy-Schenectady Road
Suite 111, Latham, NY 12110
Dr. James Smith graduated from Boston University with a BA in Biology in 1980. Previous to his time at BU, Dr. Smith spent two years at the United States Air Force Academy where he was a Dean's List Student. At Boston University he was also a Dean's List Student, and also earned the honor of Magna Cum Laude with distinction for research, and was a Phi Beta Kappa. He graduated from Boston University School of Medicine in 1984 and completed his General Surgery Internship in 1985 at Albany Medical College and his Orthopaedic Residency in 1989 at Albany Medical College.
Dr Smith completed his Fellowship in Hand and Upper Extremity in 1990 at Loma Linda University Medical Center. He was Board Certified in 1992, and Certified for Added Qualifications in Hand Surgery in 1994. Dr. Smith is an attending Orthopaedic surgeon at St. Peter's Hospital in Albany, Albany Memorial Hospital, and St. Mary's Hospital in Troy. He is a member of The American Society for Surgery of the Hand, The American Academy of Orthopedic Surgery, The New York Medical Society and the New York State Orthopedic Society.
Dr. Smith practices orthopaedic surgery including joint replacement and arthroscopy. His subspecialty focuses on surgery of the hand. He performs microsurgery, nerve decompression (endoscopic and traditional), adult reconstructive and pediatric hand surgery. He also administers state-of-the-art Xiaflex enzyme injections for the nonsurgical treatment of Dupuytren's Contractures. He brings more than 21 years of clinical experience to Northeast Orthopaedics.
Dr. Smith began his practice witn Northeast Orthopaedics in May of 2012. Welcome Dr. Smith.
Education

Medical School

Boston University School of Medicine

Education

Internship

General Surgery at Albany Medical College

Education

Fellowship

Fellowship in Hand and Upper Extremity at Loma Linda University Medical Center

Education

Residency

Orthopaedic Residency at Albany Medical College
Orthopaedic Surgery with a Certificate of Added Qualification in Surgery of the Hand
Executive Woods Ambulatory Surgery Center
St. Peter's Hospital
Albany Memorial Hospital
Samaritan Hospital
Reviews: