Sara Diaz, FNP-BC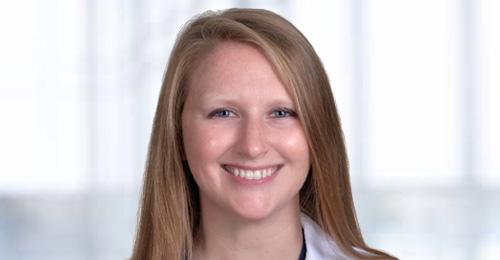 Sara is a native of the Capital District and grew up in East Greenbush. She is a Nurse Practitioner, with a specialty in Family Health. After obtaining her Bachelor of Science in Human Biology from SUNY Albany in 2010, she continued to pursue a career in healthcare and graduated as a Registered Nurse from Samaritan Hospital School of Nursing in 2013. She then worked in the Samaritan Hospital Emergency Department and as a substitute school nurse in the East Greenbush Central School District. Sara joined the team at OrthoNY Ambulatory Surgery Center (EWASC) in 2016 working with post-operative surgical patients in the recovery room.
Location:
121 Everett Road
Albany, NY 12205
Sara continued her nursing education, receiving her Bachelor's Degree in Nursing from Excelsior College in 2018 and her Master's Degree of Science in Nursing from SUNY Polytechnic Institute in 2021. Sara is a Board Certified Nurse Practitioner through ANCC and is a member of the American Nurse Association and New York State Nurses Association.
Sara works with the Total Hip/Knee Replacement team in patient optimization.
When Sara is not working, she enjoys spending time with her family and friends, relaxing on the beach, hiking, reading, and making cookies.
Education

Bachelors Degree, SUNY Albany, 2010

Education

Registered Nurse, Samaritan Hospital School of Nursing, 2013

Education

Bachelors Degree, Excelsior College, 2018

Education

Masters Degree, SUNY Polytechnic Institute, 2021
American Nurse Association and New York State Nurses Association (ANCC)