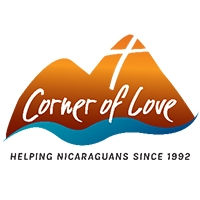 For more than 20 years, Corner of Love has been hosting volunteers from around the world in Costa Rica as well as other areas throughout Central and South America. Through medical, dental, and optical clinics, service and water improvement projects, educational aid, and church development, the mission has grown into a major source of help for people living on less than $2 US per day throughout the hemisphere.
This June, three employees from our OrthoNY family will be volunteering their time to provide medical care in Costa Rica with Corner of Love. Heather Chapman, Cameryn Cross, and Madeline Blackburn will be traveling to Costa Rica for a week to help with health care services that are not typically available in the region.
Corner Of Love relies on the kindness of others for donations to bring on their missions. We will be placing boxes in each of the following OrthoNY locations (Albany, Clifton Park, Malta, Saratoga, and Schenectady) to collect donations to send with our staff members on their trip. Any donation is much appreciated. Donations will be collected June 1st – June 14th.
Please see the attached PDF for donation supplies needed. They are also requesting school supplies.
Thank you for your contribution!